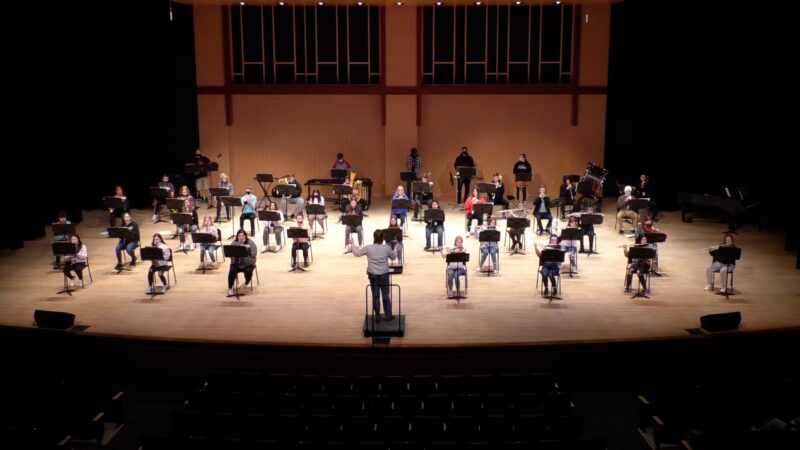 Concert Bands
On March 3rd and 4th, the PHS Wind Symphony, Symphonic Band A, and Symphonic Band B met in the Concert Hall to record performances to share with their families. These virtual concerts each featured two pieces of music the students have been refining for the past couple of months. Members of Wind Symphony were able to meet over Zoom with the composer of one piece they were preparing, "Life Painting," by Aaron Perrine. Dr. Perrine is one of the most sought-after composers working today.
Jazz Bands
At the end of January, both Jazz I and Jazz II submitted performance videos to the Tallcorn Jazz Festival hosted by the University of Northern Iowa. As a part of this festival, each group received a clinic with Dr. Michael Conrad and feedback from professional jazz musicians. 
On March 11, KCCK brought the Corridor Jazz Project recording studio to us to record the 2021 edition of the CD. Students performed with Prairie Point band director Jonah Prall as our featured guest artist. The CD and a virtual concert featuring all of the area's high school jazz ensembles will premiere in early May. 
Winter Ensembles
This year is the first that PHS has offered winter drumline and winter color guard opportunities. These groups were open to students in grades 9-12 and met in the evening and on weekends. On March 9, the ensembles presented a performance for their families. We hope these groups will continue to grow for years to come!