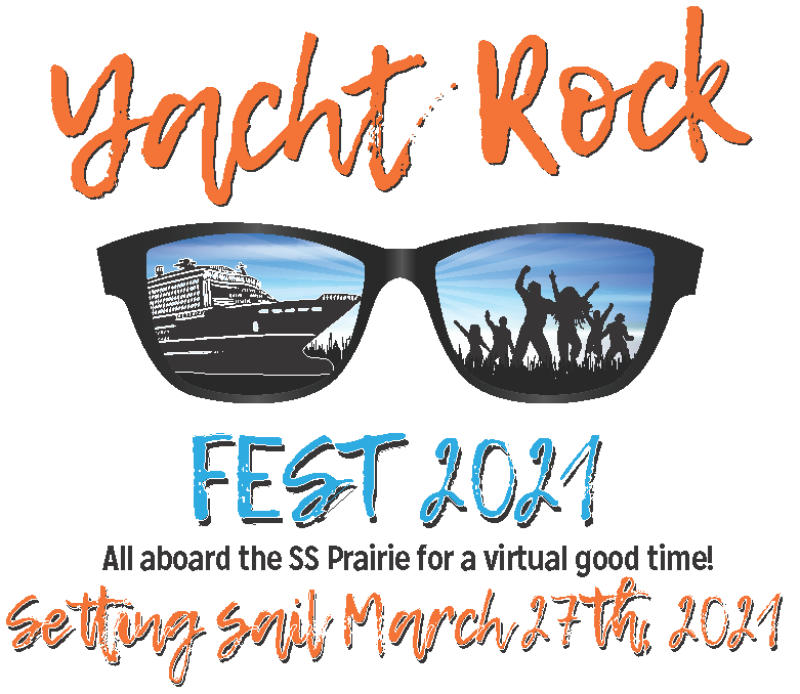 As this challenging year, 2020, quickly draws to a close many of us have dreams of a more normal year in 2021.  Speaking of dreams, have you ever imagined sailing on a yacht?  The Prairie School Foundation is offering you that opportunity:  We welcome you aboard the SS Prairie setting sail on Saturday March 27th 2021.  This will be our second virtual edition of Prairie Fest.
Start your voyage with a delicious to-go meal plus a signature beverage, from the Kirkwood Center's galley, then relax with a virtual musical program by the Ron Burgundys (see the link:    The Ron Burgundys – Live at Peck 2019 – YouTube) featuring Yacht Rock tunes in the comfort of your home suite.  And you will have the opportunity to bid on special items through our online auction.  Boarding passes will go on sale in January.
To learn more about the Prairie School Foundation, visit www.prairiefoundation.com.