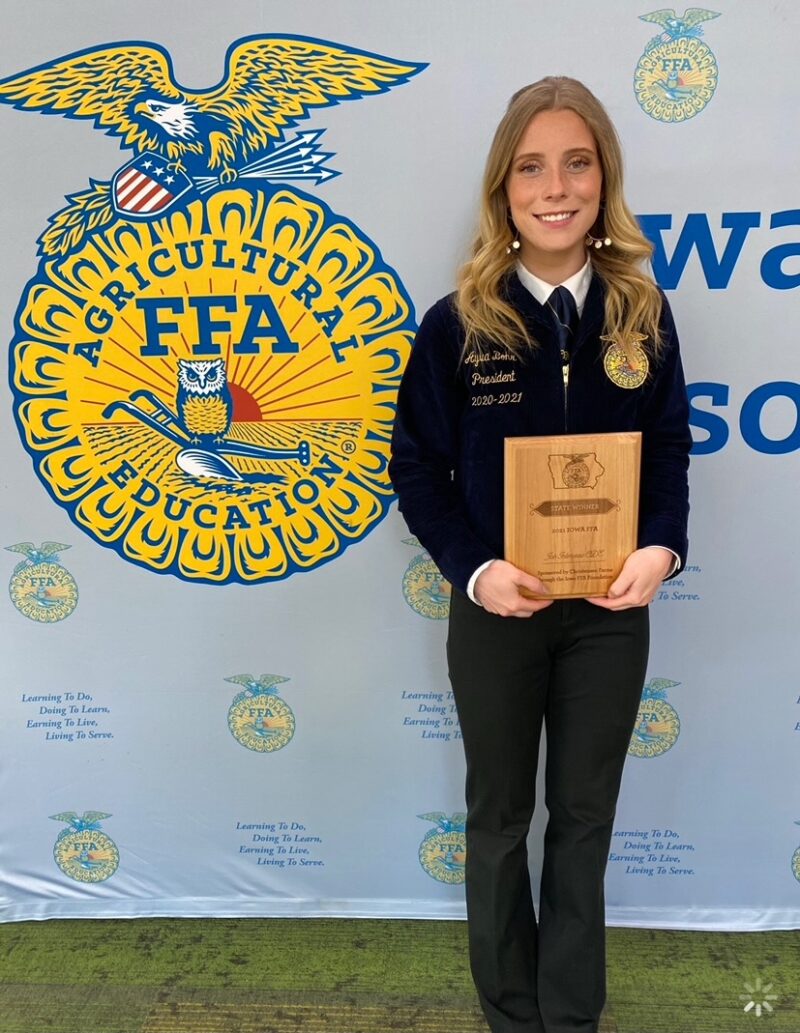 Congratulations to Prairie Senior Ayva Bohr and sophomore Sydney Divoky and our entire Prairie FFA Program who are participating in the Iowa FFA State Leadership Conference in Des Moines April 18-20. Ayva received 1st Place Gold overall for the Career Development Contest and will advance to Nationals in Indianapolis in October.  Sydney received 4th place Gold overall in Extemporaneous Speaking and Prairie's FFA Chapter received the Newly Chartered Chapter Award.
Below are results from Tuesday's competitions. Congratulations to the following students!
5th place Gold- Team Ag Sales CDE

5th place Gold- Agriculture Marketing CDE
7th Place Gold- Ag Communications CDE
Silver Rating- Farm Business Management CDE
Bronze Rating- Greenhand Quiz and Voting Delegates 
Each year approximately 4,000 FFA members and guests from across the state gather to learn about careers in the agriculture industry, compete in various events, and shape the future of the Iowa FFA Association.
College Community Schools launched the Prairie Agriculture and FFA program this fall with exploratory courses being offered to students at Prairie Point Middle School and an Introduction to Ag course to students at Prairie High School. Expanded course offerings are being planned as the program develops and grows.