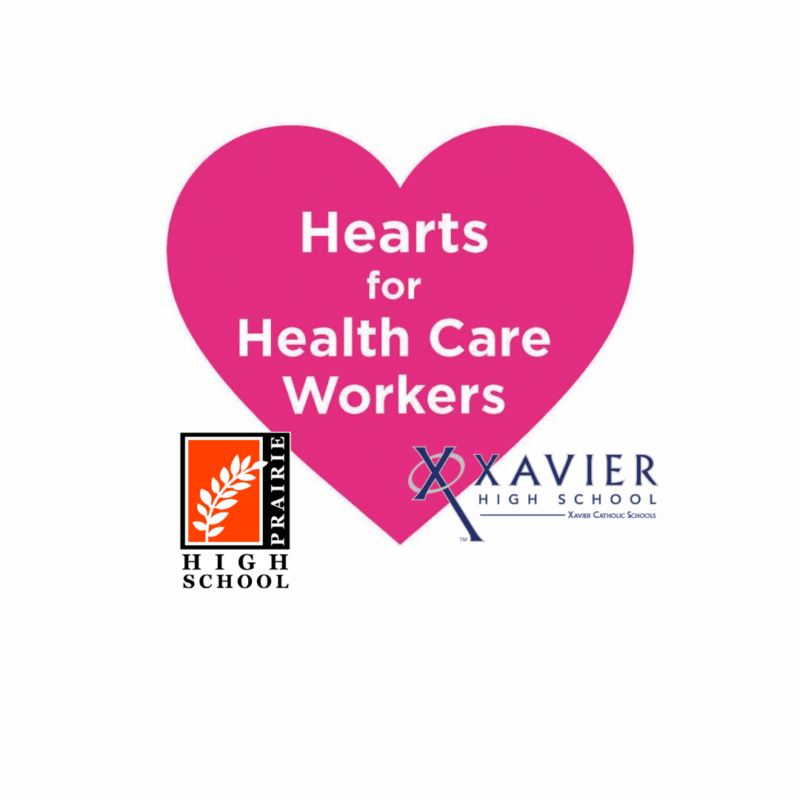 Hearts for Healthcare
Prairie High School (PHS) Key Club and Xavier High School (XHS) Key Club, under the sponsorship of the Kiwanis Club of Cedar Rapids, have partnered to create 1,000 Valentine's Day Cards to honor the healthcare workers at Mercy Medical Center and St. Luke's Hospital/Unity Point in Cedar Rapids, Iowa.
"The idea to support and thank our area healthcare workers was a simple one. They are the heroes of our time!  Hearts for Healthcare is a small gratitude campaign led by our Prairie and Xavier High School Key Club student leaders and members and enthusiastically supported by the Cedar Rapids Kiwanis Club. We hope to bring some smiles to the hearts of our area healthcare workers," says Laurie Worden, Cedar Rapids Kiwanis Board Member and Liaison to PHS and XHS Key Clubs.
The hand-made cards will be delivered to our local hospitals on February 10, 2021, and distributed by the hospital's volunteer program administrators.
Kiwanis Club of Cedar Rapids is an organization of community volunteers dedicated to improving the world one child and one community at a time for the past 100 years. Prairie and Xavier High School Key Clubs are student-led organizations that provide members with opportunities to provide service, build character and development leadership. The Key Club and Kiwanis shared motto is "Caring – Our Way of Life".