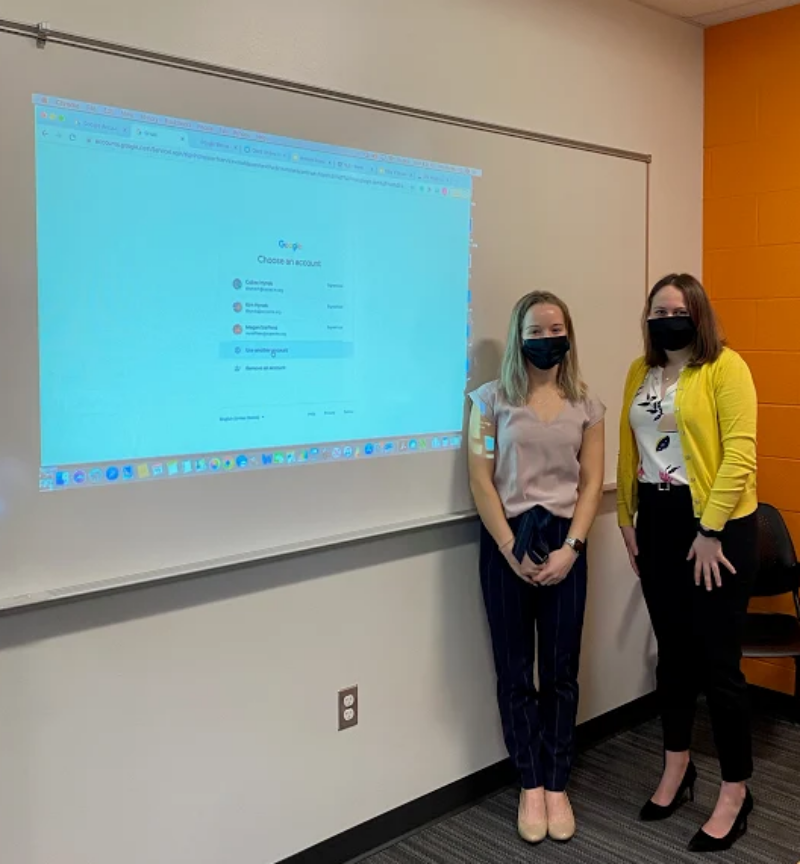 Prairie High School's BPA Chapter competed in the annual State Conference in Des Moines in February.   BPA is the leading CTSO (Career Technical Student Organization) for students pursuing careers in finance, marketing, business management, office administration, information technology and other related career fields. BPA has more than 51,000 members in over 2,300 chapters in 23 states.
Prairie's chapter sent 60+ participants to State.  Following State, we are preparing for the National Leadership Conference scheduled virtually in May. We are proud of their placements.
Advanced Accounting: Katie Ray Medalist
Economic Research Team: Zach Cooper and Elliot Bourgeous, 1st Place
Computer Network Technology:  Andrew Bickford, 2nd Place, Colin Winborn, 3rd Place Kayden McMaster, 5th Place and Noah Day, Medalist
Java Programming, Andrew Bickford, 2nd Place
Computer Programming Concepts:  Laurel Gammon, Medalist
Information Technology Concepts:  Laurel Gammon, Medalist
Fundamental Desktop Publishing:  Kendal Erger, 3rd Place
Graphic Design: Alexis Barden, 1st Place, Amanda Grimm,  Medalist
Digital Media Production:  Maura Levi, 2nd Place, Kendal Erger, 3rd Place, Kayden McMaster, Medalist
Computer Modeling:  Coilee Hynek, 1st Place
Video Production: Andrew Bickford, Grant Beach, Nate Keiper, Michael Guckenberger, 1st Place
Lauren Whinery, Alexis  Barden, Emma Joens, Riley Sauser, 2nd Place
Kayden McMaster, Noah Day, Andrew Robinson, Colin Winborn, Medalist
Website Design Team:  Jensyn Jones, Liberty Klees, Megan Steffens, 2nd Place
Computer Animation Team:   Elizabeth Thalacker, Jade Hynek, Maggie Lueck, Kendal Erger, 1st Place
Broadcast News Production Team: Grace Hobson, Taylor Lee, Braxtin Martin, Maguire Venerable, 2nd Place
Ava Werning, Taryn Hosek, Jessie Rosenberger, Sadie Wiethorn, Medalist, Julianne Hodges and Emma Lynch,  Medalist
Podcast Production: Maura Levi, Cora Nunemaker, Izzy Nurre, 2nd Place, Katie Ray, Megan Andeway, Kristin Gavin, Medalist
Amanda Grimm, Baxter Bohr, Megan Barror. Medalist
Digital Communications Concepts:  Laurel Gammon, Medalist
Entrepreneurship:  Lauren Whinery, Medalist
Small Business Team:  Coilee Hynek, Chloe Heefner, Caroline Rausch,   Lauren Keiper, Medalist
Presentation Management Individual:   Megan Steffens, Medalist
Business Meeting Concepts:  Coilee Hynek, 1st Place
Management, Marketing and Human Resources: Coilee Hynek, 2nd Place
Project Management Concepts: Laurel Gammon      , Medalist
Health Insurance and Medical Billing,  Lauren Keiper, 1st Place
Health Administration Lauren Keiper, 2nd Place
BPA is a "co-curricular" organization that supports business and information technology educators by offering curriculum based on national standards.  For more information on joining BPA, please email a Prairie High School advisor; Kim Hynek; khynek@crprairie.org, or Mary Gudenkauf;  mgudenkauf@crprairie.org or Matt Sima; msima@crprairie.org  We look forward to building on our success and encourage students interested to consider joining this great organization.