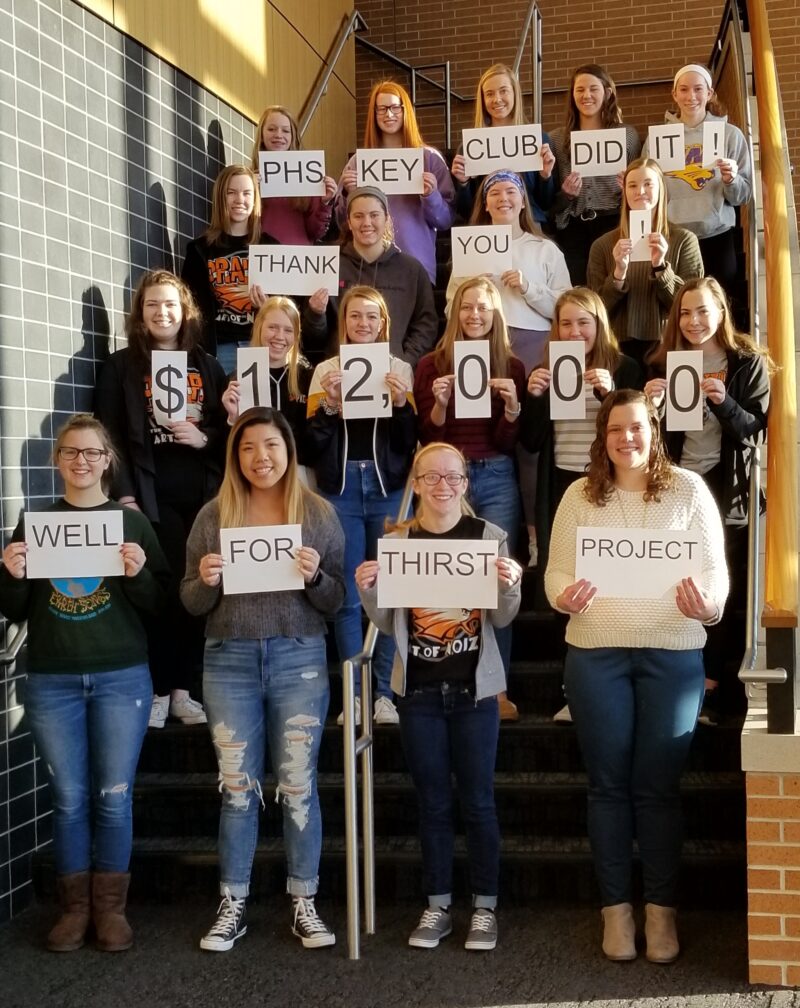 In the fall of 2017, Prairie High School Key Club began fundraising efforts to be able to fund a clean water well in Swaziland, Africa, through the Thirst Project.  The well, which was finished in December of 2019, was built for the village and placed at the Sikayne School in Manzini. Thanks to the efforts of Key Club members and the support from the community, $12,000 was raised to construct a well.
"This was such a valuable experience for our Prairie High School Key Club members," said advisor, Kathy Waychoff. "A really impressive job for a club that is focused on service rather than fundraising. Our members learned that they can support others with their time, talent and treasure not just locally but globally. These type of opportunities help build character, develop pride, and develop leadership skills.
Prairie Key Club recently received a thank you video from Africa of the well that was constructed and we wanted to share it with you. Click here to check it out.
Prairie High School Key Club is a student-led organization with the mission to make our school, community and world a better place for everyone through volunteer service. Key Club is supported by the Cedar Rapids Kiwanis Club and was started at Prairie High School in the fall of 2011. Over the past five years, Key Club has averaged 128 members. Each year the club supports 70 service projects and averages 2,500 volunteer hours in our school and community.