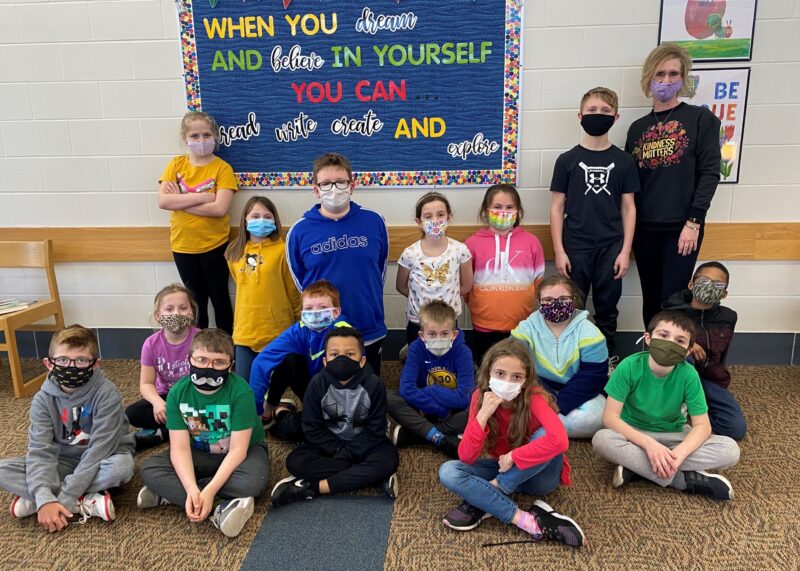 Congratulations to Mrs. Heckart's class at Prairie Ridge Elementary School who were selected as the winner of the Ordinary Kids Change the World Challenge 2021.
The staff at the Penguin Random House, iCivics, and the author Brad Meltzer and illustrator Christopher Eliopoulos of the books series: Ordinary People Change the World book series chose Mrs. Heckart's Class. The class received $2,500 to make their idea come true, a set of the Ordinary People Change the World series, and time with an expert from the Arbor Day Foundation to help with the tree planting plan.
The students' winning proposal stated the class would plant trees to replace the trees lost in the derecho. The kids drew before and after illustrations to depict the need for replanting. The trees will be planted on the Prairie Campus in early May with the help of Hughes Nursery and Landscaping. The students will design plaques (from CR Signs) to be mounted on a rock by each tree to memorialize Ordinary Iowans who have impacted our state.