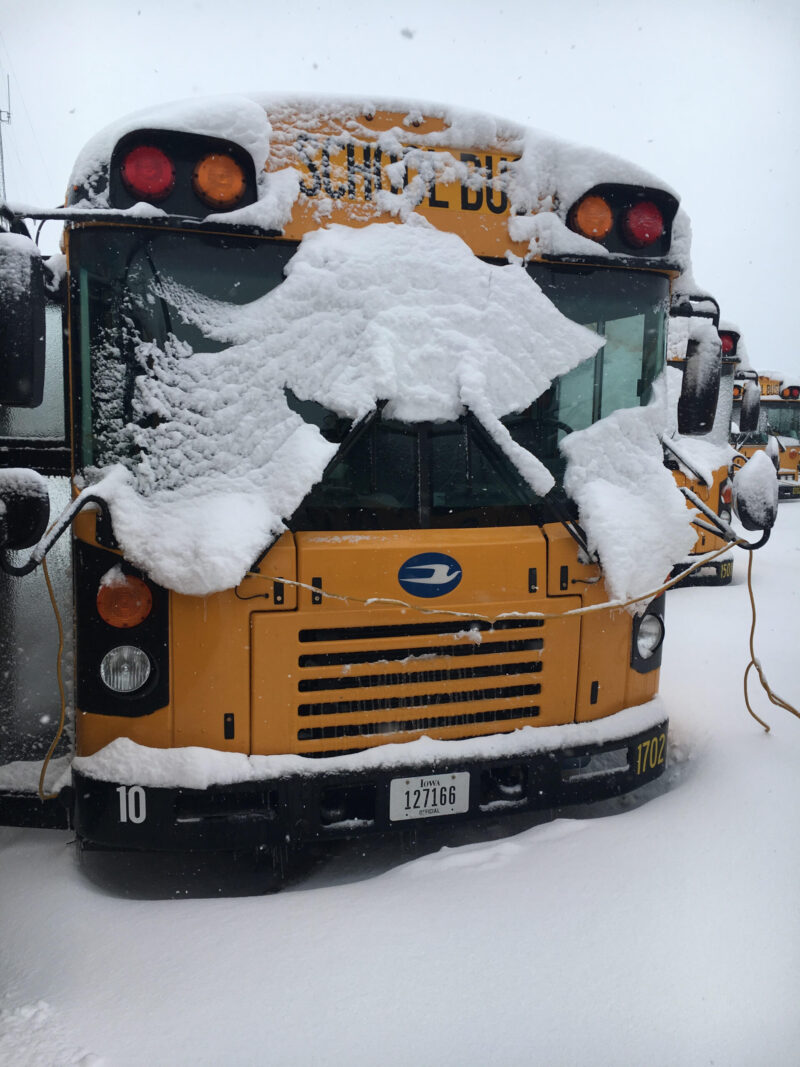 During the winter season, be mindful that delays and cancellations are probable. As early as possible, weather and road condition information is gathered from various sources, including city, county, state agencies, meteorologists, and personal inspection by school personnel. The safety of our students and employees is the overriding, deciding factor when cancelling or delaying school. Superintendents decide whether schools will open but it is always a parent/guardian decision whether you want your child to attend that day.
College Community is a district that covers 137 square miles so road conditions will vary from one location to another within the district. Many of our families live on secondary roads which are different from city streets and highways. Your patience will be appreciated as our bus drivers are told to use extreme caution when road conditions are poor which means students may arrive home later than normal.
Emergency closing, delays and early outs will be communicated through the following:
Mass notification system (voice, text & email) to all district parents starting at 5:30 AM the day of the closing.
District Website: crprairie.demo.juiceboxint.com (red alert bar at the top of the page)
District Facebook: @ College Community School District
District Twitter: @prairie_pride
We notify the following television stations:
KCRG (Channel 9)
KGAN (Channel 2)
KWWL (Channel 7)
ECC (Early Childhood Center): will follow their procedures regarding weather related information and notifications. Please visit their website for timely information including their procedures. Visit https://ecc.crprairie.demo.juiceboxint.com/ as well as KCRG (Channel 9), KGAN (Channel 2), KWWL (Channel 7), as well as teacher generated BLOOMZ posts.