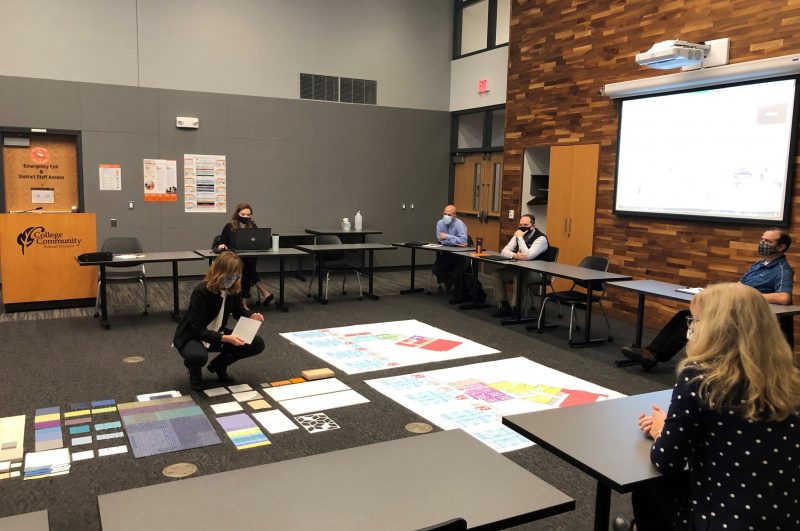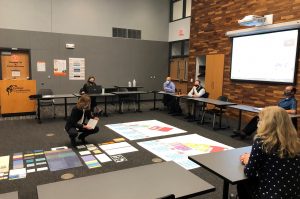 College Community administrators along with representatives from OPN Architects and Carl A Nelson & Company met today as part of their ongoing Schematic Design meetings for the new Prairie Creek Intermediate School.
To date there have been 5 Design Development meetings, Board updates and multiple design consultant meetings.  In addition, there have been numerous topic-specific meetings to address technology, kitchen, and site needs. Today's meeting focused on finalization of the interior and exterior material/color palette for the 5/6 building.
On March 3, 2020, voters in the College Community School District approved a $54M bond referendum to construct a new 5/6 building on 80 acres directly south of Prairie Point.  Funds generated from the bond referendum in conjunction with SAVE dollars also includes significant renovations to our current Prairie Creek building in preparation for our 9th graders and district programs. The tax rate will not be increased for these projects which was part of the committee's original 10 year facilities plan.
College Community Schools will continue to provide construction updates throughout the construction process.