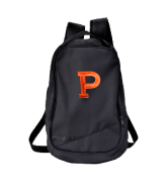 Prairie Backpack
College Community School District's "green" approach to distributing information from school sponsored activities and non-profit organizations.
Kingfisher Lacrosse Club Spring Season
Location

Solon Recreation and Nature Area

Audience

All boys and girls in grades 1-12

RSVP

Mar 01, 2021

Organization

Kingfisher Lacrosse Club

Contact

Alexander Palensky

Phone
Information
Join Kingfisher Lacrosse Club as they bring the sport of lacrosse to the area for the first time. Opportunities to play for boys and girls ages 6-18. Instruction provided by current and former college lacrosse coaches and players. Two week free trial offered starting in March and if you love it (you will!), then register and join the organization for the rest of the spring!