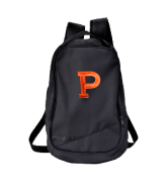 Prairie Backpack
College Community School District's "green" approach to distributing information from school sponsored activities and non-profit organizations.
Community Cares Resource Fairs – Johnson County
Location

• Saturday, April 10 at the North Liberty Community Center, 520 W. Cherry St., North Liberty (City of North Liberty) • Sunday, April 11 at Horn Elementary, 600 Koser Ave., Iowa City (City of Iowa City) • Saturday, April 17, at Family Wellbeing Associates, 1140 Tall Grass Ave., Tiffin (Family Wellbeing Associates) • Sunday, April 18, at Mercer Park, 1317 Dover St., Iowa City (City of Iowa City)

Audience

Families and adult individuals, alike; whoever can benefit from connecting to local resources.

Cost

FREE

Contact

Angela McConville

Phone
Information
Make plans to attend one of four resource fairs throughout Johnson County (Iowa) in April 2021. Each of the four events will hold a variety of outreach stations with resources and information for parents and individuals as well as activities for kids. Each fair is hosted by a local organization and will be held from 12 p.m. to 2 p.m. All four resource fairs will be held outdoors to allow for social distancing and proper safety measures. Johnson County Public Health is assisting in ensuring that the events stay safe and follow all precautions necessary to allow families and children to have a good time while also staying healthy and safe. In the event of inclement weather, events will be cancelled. Items are limited; kids activities available only while supplies last. The City of North Liberty, City of Iowa City, and Johnson County (Iowa) are committed to providing access, equal opportunity, and reasonable accommodation at its events, services, and programs for individuals with disabilities. If you have any requested accommodation to participate, please contact Angela at amcconville@northlibertyiowa.org or call 319-626-5722 (must leave a voicemail message) at least two days prior to the event.