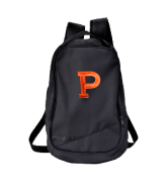 Prairie Backpack
College Community School District's "green" approach to distributing information from school sponsored activities and non-profit organizations.
2021 7u Prairie Hawks Baseball Club Tryouts
Organization

Prairie Hawks Baseball Club

Contact

Kelly Klekar

Phone
Information
Registration is open for 2021 7U Prairie Hawks USSSA Baseball Tryouts! Tryouts are January 23, 2021 7:30-9:30 am.